No more second-guessing your students' progress — set your students up to soar. 🚀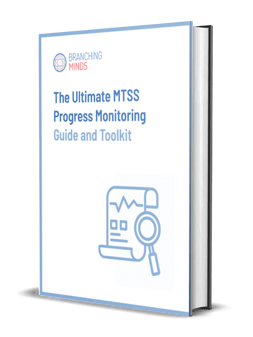 Progress monitoring in MTSS provides the opportunity to turn data into dialogue, and numbers into narratives, ensuring that every child is seen, understood, and nurtured. This guide explores effective monitoring techniques and nuanced data interpretation to help you create the conditions where each student doesn't just make progress, but soars.
Whether you're taking your first steps into the world of MTSS or you're a seasoned navigator, this resource is crafted to amplify your influence in the classroom.
This guide includes:
We hope you find this guide helpful — use the form on this page to download your own copy!