Island Village Montessori
---
State: Florida | Type of School: K-8 Charter School in Sarasota County, FL | Students: 550
Diversity: 29.9% minority enrollment, including 18.7% Hispanic/Latino
Free or reduced lunch: 44%
---
Initial challenges:
Overwhelming data collection

Gaining insights into student needs

Communicating with parents
Success so far:
Utilized visual data reports to quickly & efficiently problem-solve for students

Gained access to a filterable library of interventions — enabling teachers to find appropriate interventions quickly

Eased parent frustrations by using visuals of student data
Island Village Montessori School centers its school on Montessori philosophy, providing a child-centered environment for multi-sensory learning and inquiry, with an emphasis on the interests of the students. The Montessori philosophy aligns with MTSS by considering each child holistically and providing individualized learning. So when it came to building an effective Multi-Tiered System of Supports, Branching Minds was a great partner for Island Village Montessori School. They were excited to provide a framework for the work they were already doing with their students.
This past year, despite a disrupted beginning from Hurricane Ian, the school staff have utilized Branching Minds to bolster their MTSS practice and support a wider range of student needs. Not only that, but they were able to streamline their work and help parents from diverse backgrounds have a clearer understanding of students' progress.
THE CHALLENGES:
Data Collection, Gaining Insights, and Communication
One of the biggest challenges for the teachers of Island Village was the cumbersome task of collecting data, not only to gain insight into student needs but also to communicate with parents. Any educator can tell you if there are too many systems to go to for data, it quickly becomes overwhelming. Jennifer Sessa, the Director of Pupil Support, said that this process could even result in tears of frustration from the teachers.
At the beginning of the year, as Jennifer facilitated training around MTSS, she knew it could feel like extra work for the teachers. There are a lot of steps and pieces of data to look at and document. Without the right tools, teachers could see MTSS as just another thing that makes their job harder. Instead, Island Village leaders wanted to show how MTSS can make the work of supporting students easier, more collaborative, and more effective — enter Branching Minds!
THE RESULT:
3 Ways Island Village Streamlined with MTSS
Island Village leaders used the Branching Minds platform to make the MTSS process less overwhelming. This past year, Island Village found that with one place to go for all their MTSS needs, they have streamlined their MTSS practice, provided better insight for parents, and made finding interventions for students much more efficient.
1. Streamlined Using At-a-Glance of Student Needs
Teachers might spend hours collecting data, and then struggle to display and communicate that data to the team. With Branching Minds, Island Village teachers can now use visual data reports such as the Tier Report to quickly problem-solve for students. This helped make the process of designing plans and interventions for students more efficient.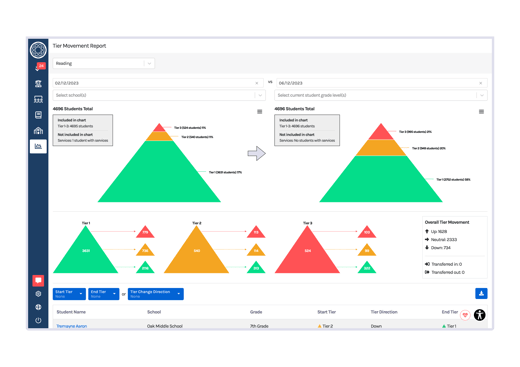 Branching Minds' Tier Movement Report
---
2. Visual Insight for Parents Using Student Overview
Island Village has found that using the student overview page with all the student data visually represented has helped ease parent frustrations. When talking with parents, having a graph or chart with student progress provides a deeper understanding and breaks down language and cultural blockers.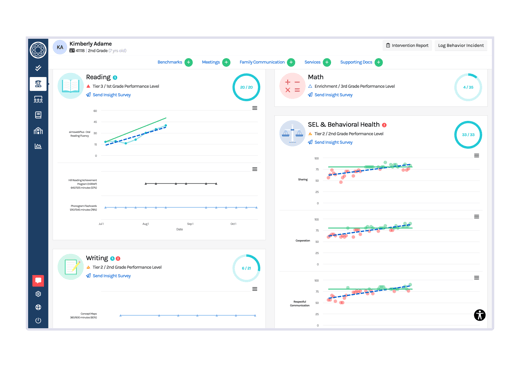 Branching Minds' Student Overview Page
---
In addition, Island Village utilizes templates for family communication and logs interactions and meetings with families within the student overview page, leading to stronger collaboration and relationships with parents.


3. Accessible and Aligned Interventions for Teachers (Library)
Access to a library of interventions that can be filtered and sorted for specific needs allowed teachers to save themselves a Google search and wasted time on interventions that may not be research-based and effective for their students. The teachers at Island Village are glad to be able to quickly find appropriate interventions right within the Branching Minds platform, along with all of the information and tools they need to effectively implement and track those interventions.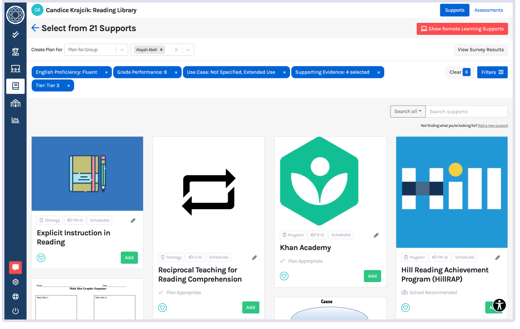 Branching Minds' Intervention Library
---
Easing Frustrations
Island Village Montessori's school philosophy and mission are about supporting students at every level. Their staff is working to enhance their MTSS practice with Branching Minds as a partner and one-stop shop for interventions. This has eased frustration over the complicated tasks often associated with providing personalized support for students.
Learn more about what it means to be a BRM Partner
Request a demo to learn how our platform can streamline your MTSS work.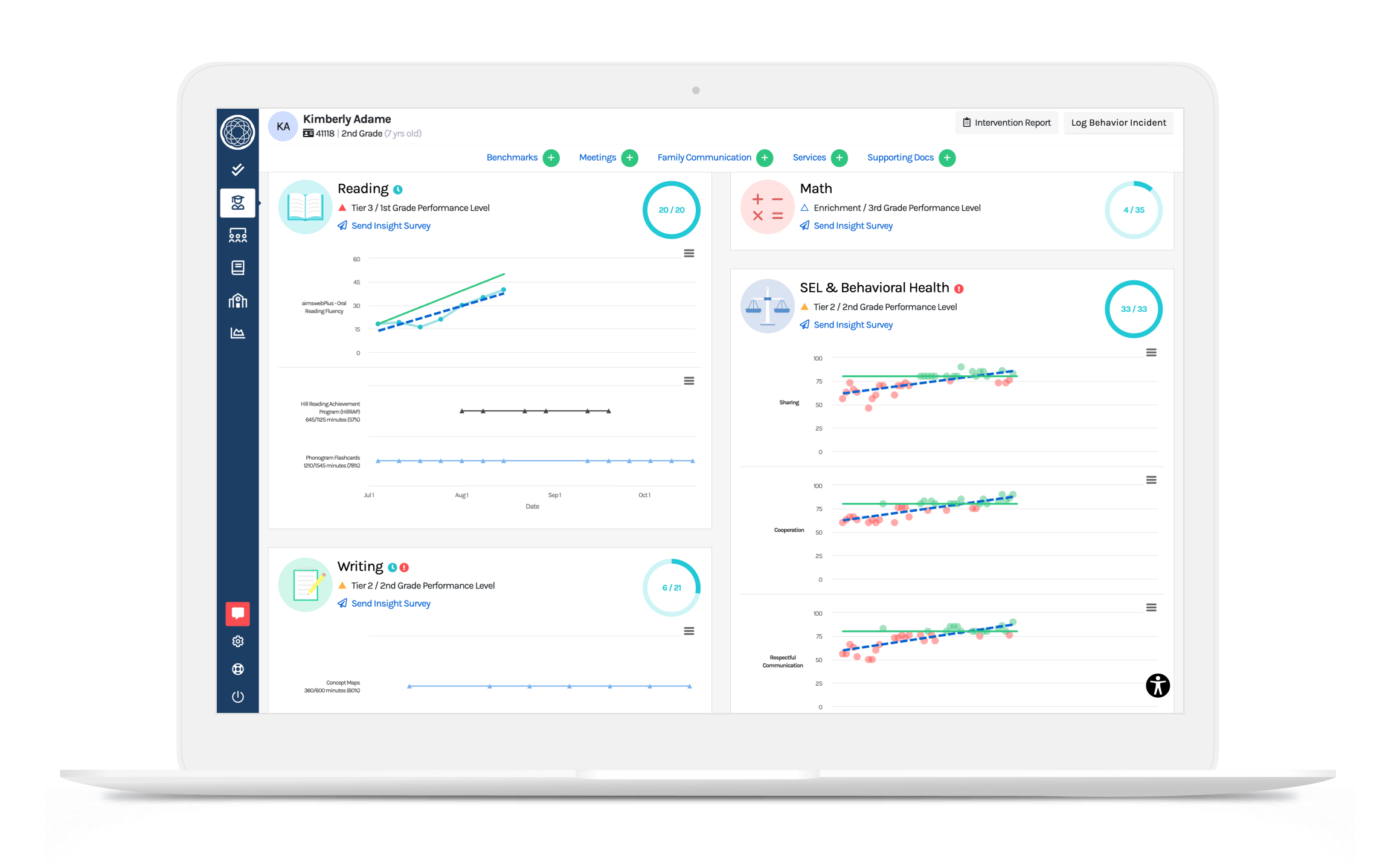 "
With the Branching Minds partnership, we are gaining both a thought partner who will help us enhance all of our MTSS practices, structures and approach, and a platform that will help make the work easier and more efficient for all of our educators at CMS - from classroom teachers and support staff to school and district administrators.
"