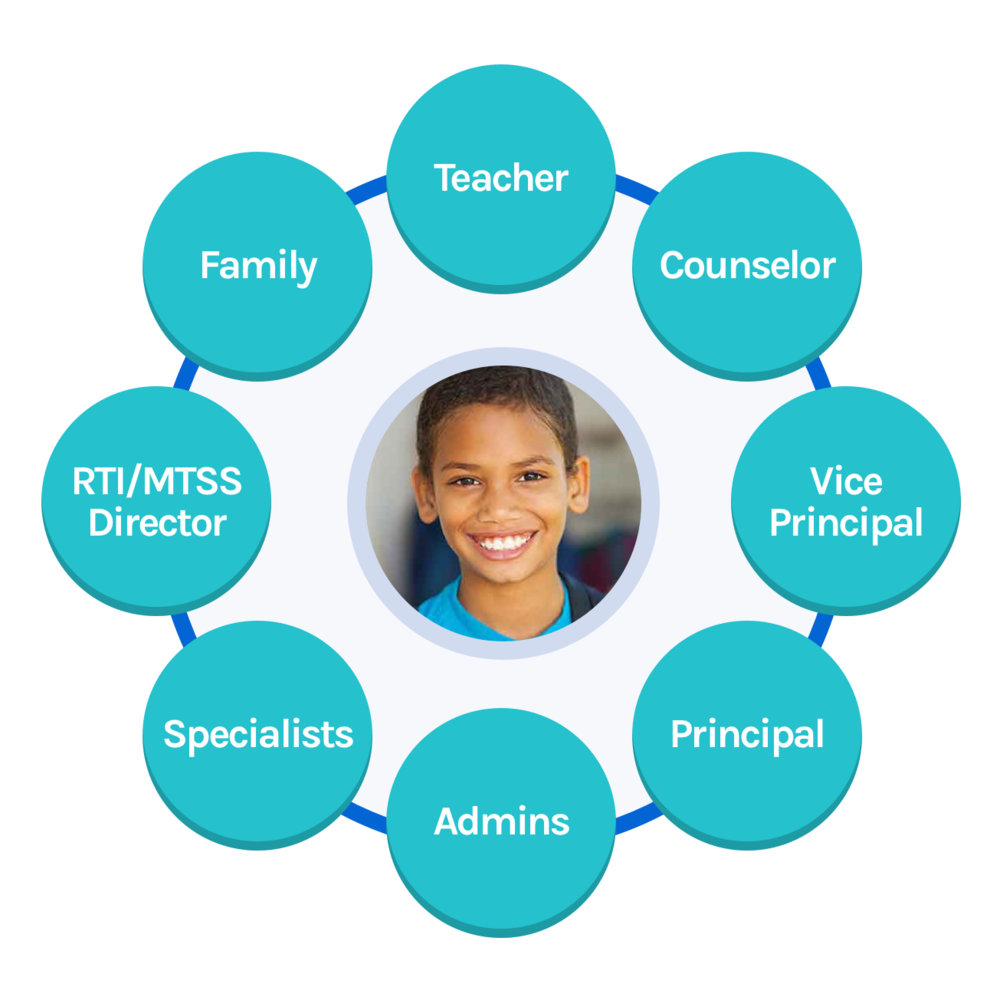 MTSS Data Tracker for supporting students collaboratively and effectively
Make MTSS easy, efficient and effective with our web platform.
We help teachers follow the best practices of problem-solving work efficiently, effectively, and collaboratively from the start, saving time and effort while improving outcomes for all students.
Less teacher time, better student outcomes.
"
This is an excellent resource that is effective in helping the interventionists, classroom educators, and administrators work smarter not harder! We are so glad to be able to use this tool.
"
Identify students in need of learning support in your school or district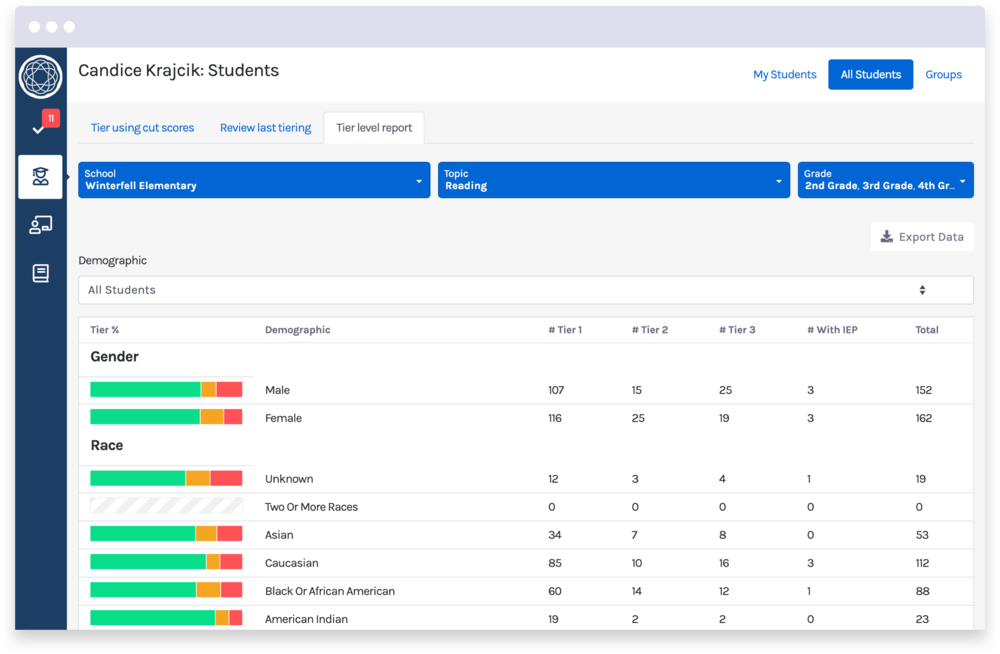 Use assessment data to determine tiers for all students; review demographic distribution to ensure system health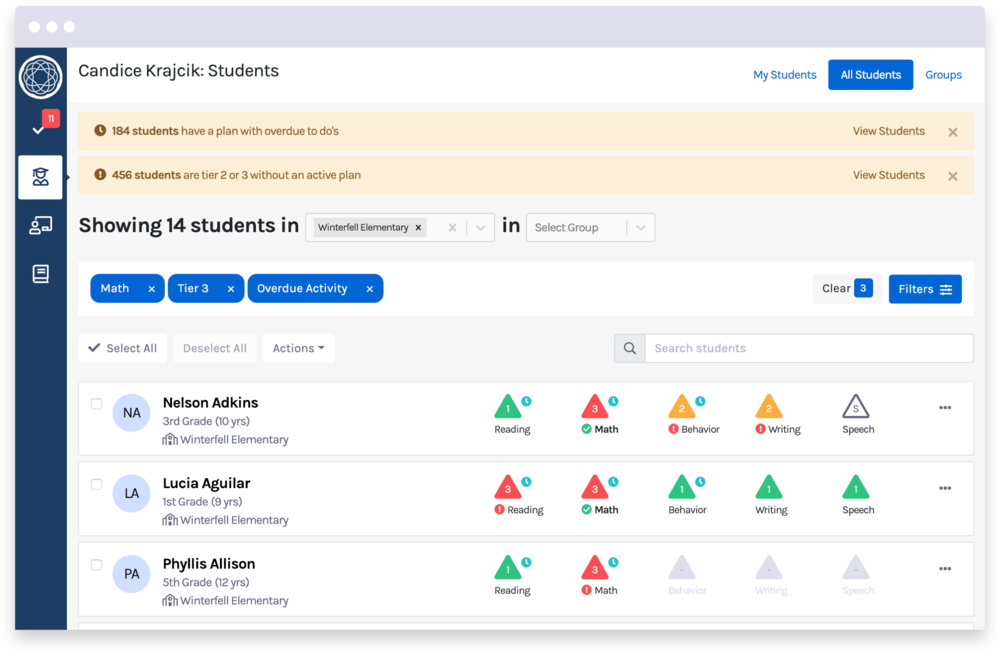 Make sure every student is getting the support they need through team alerts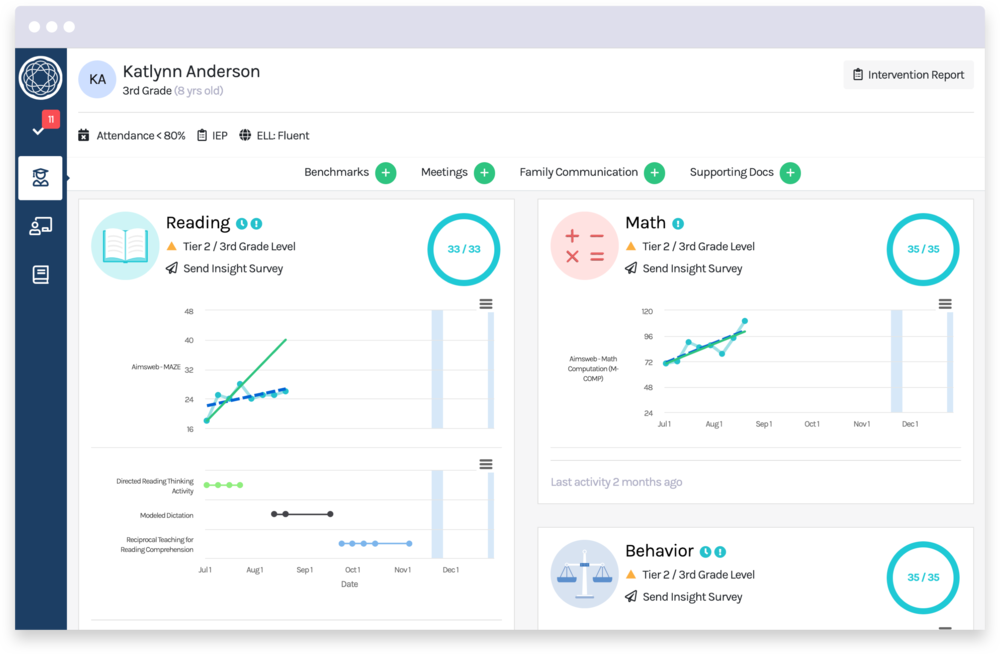 Get an overview of what is happening with each student
Collaborate on surveys to determine the root of each student's challenges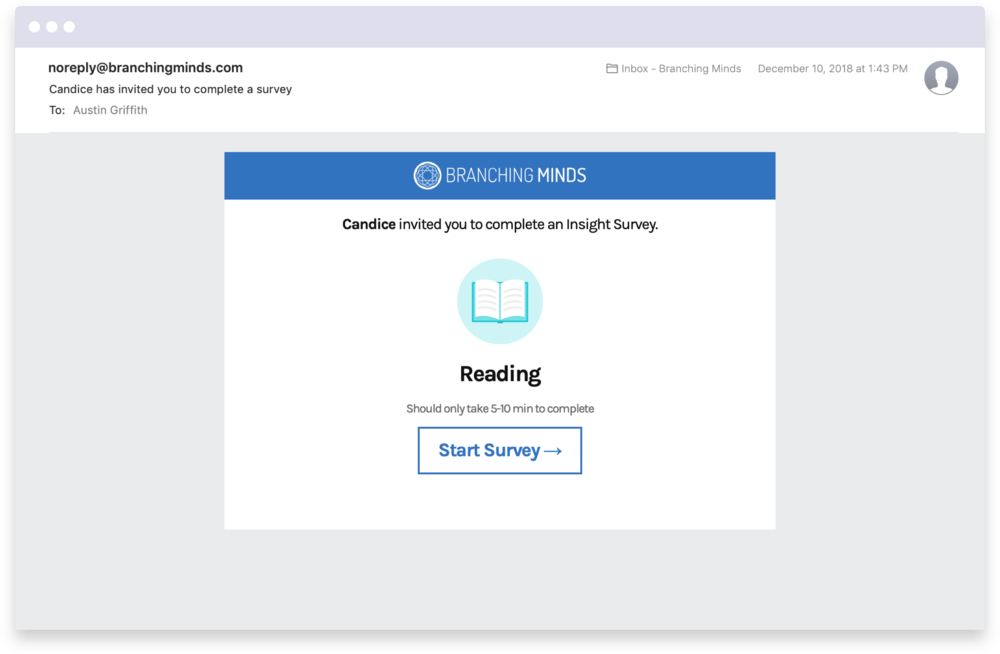 Invite teaching staff to collect targeted classroom observations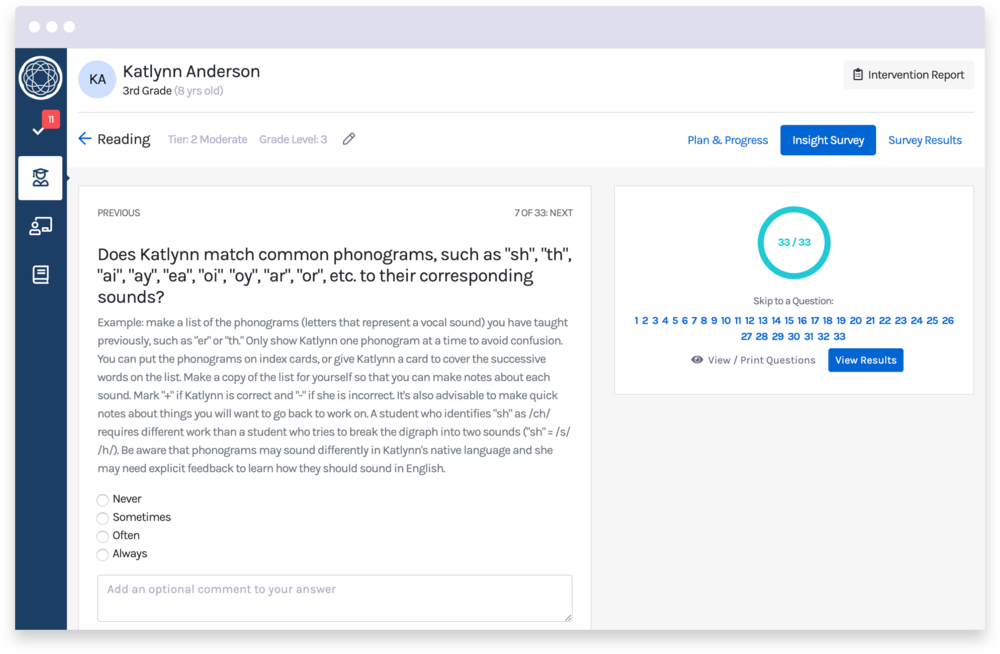 Focus on academic, cognitive, social emotional and behavioral skills predictive of success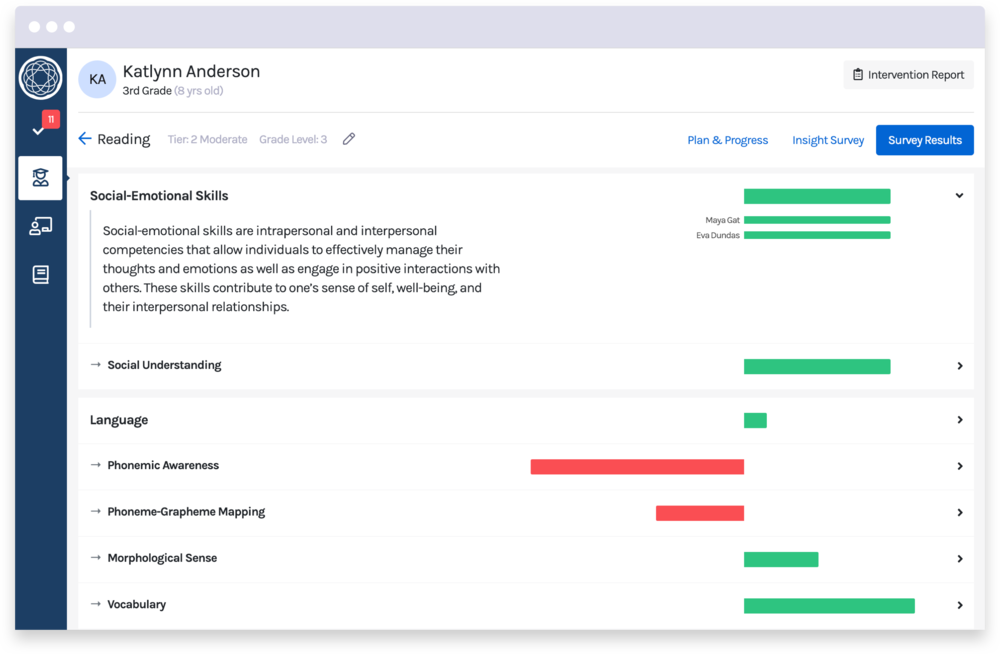 Distill observations into a learning profile of each student's strengths and challenges
Find the best evidence-based interventions for each learner
Differentiated and curated for all learners, our library contains 100s of paid evidence-based intervention programs and nearly a 1000 free evidence-based strategies, activities, & resources.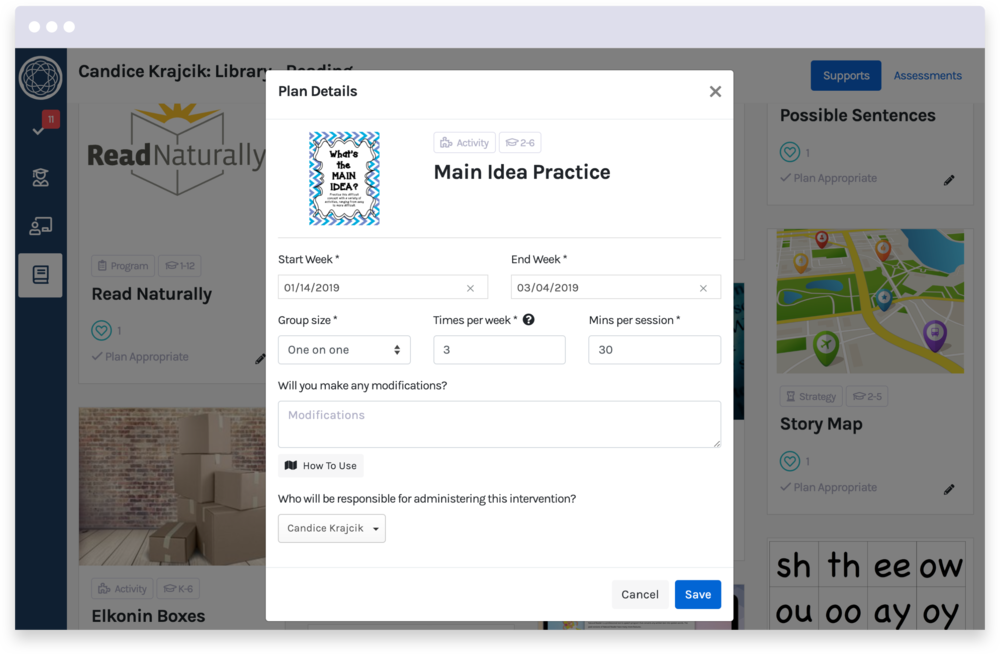 Guided plan creation for intervention delivery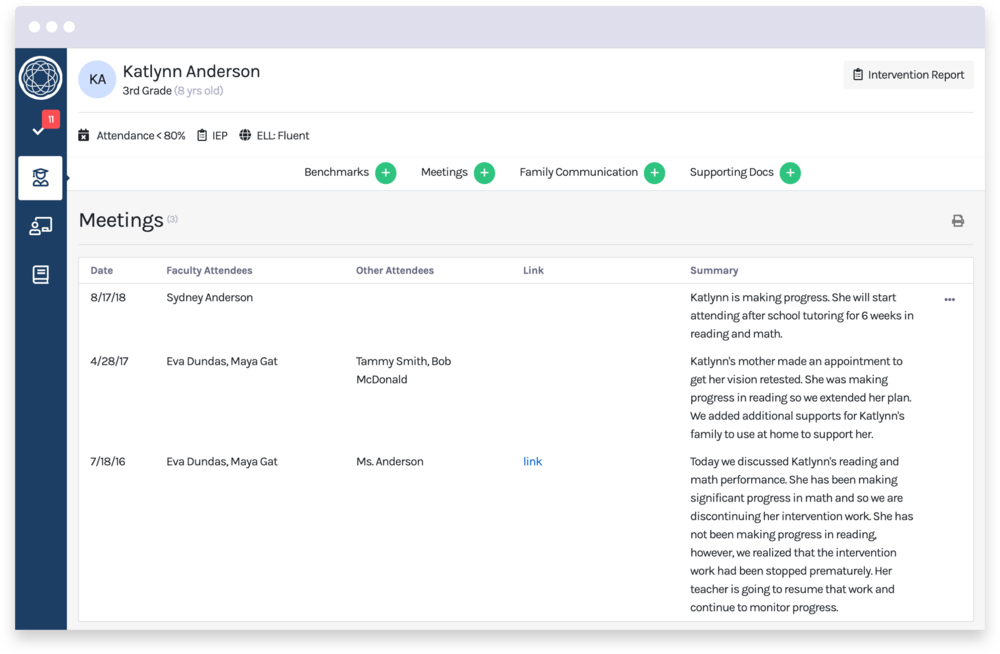 Record intervention meetings and share plan details with the student's family using our easy templates
"
Intervention selection is easier with Branching Minds, because there is a "pre-curated" list of options to choose from. We know that the available options are evidence-based and actually available for my district, which streamlines the intervention process for teachers and leads to improved intervention quality.
"
Streamline documentation and quickly understand student progress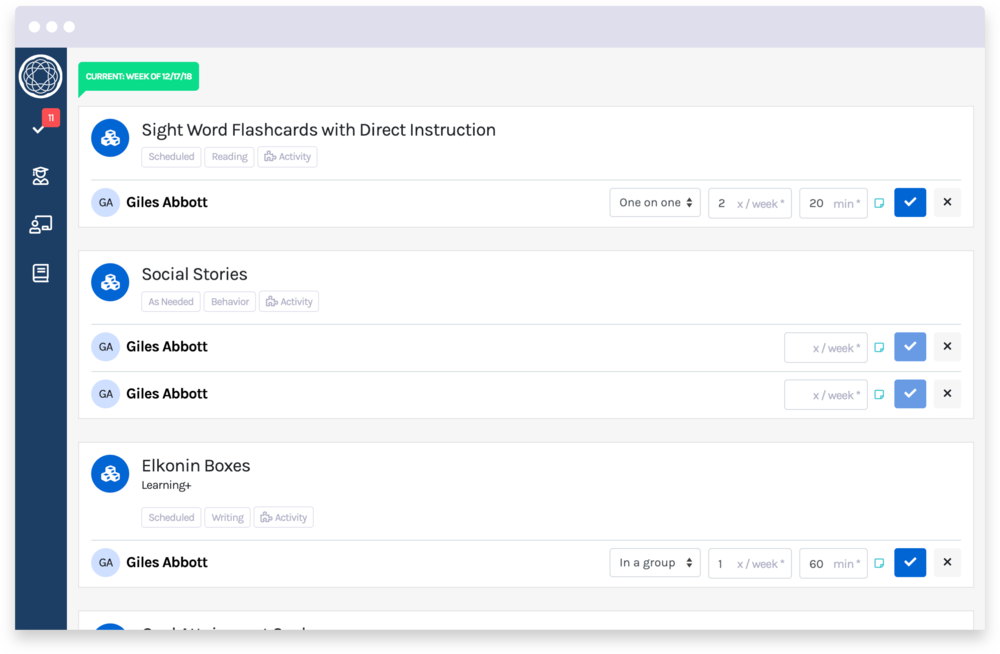 Get automated to-do lists and reminders for your plan—just check boxes to log the work you're doing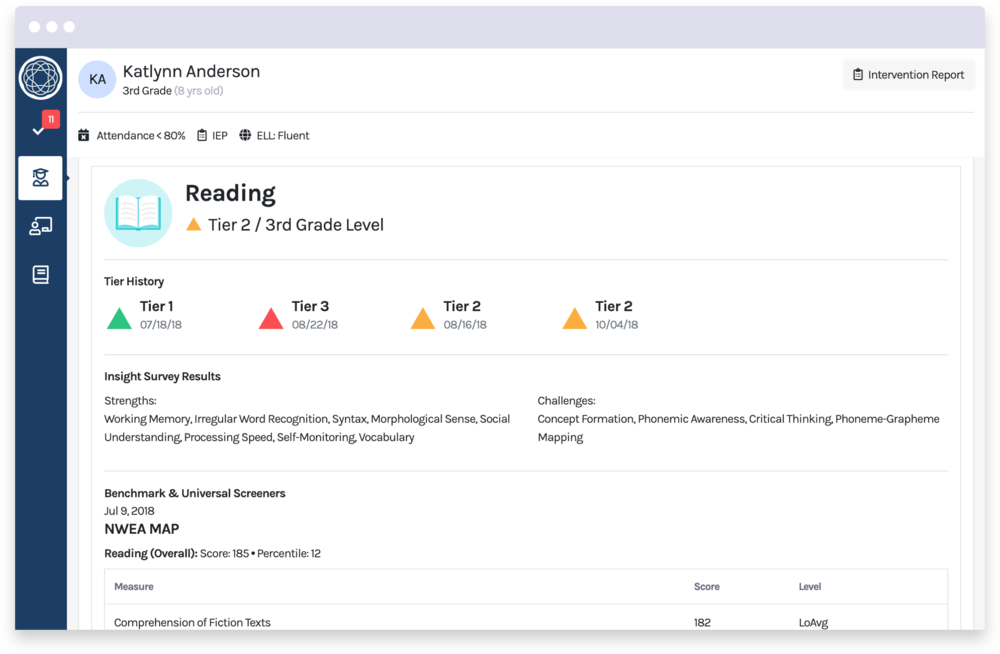 Generate intervention reports from logged work and synced assessments, all in one place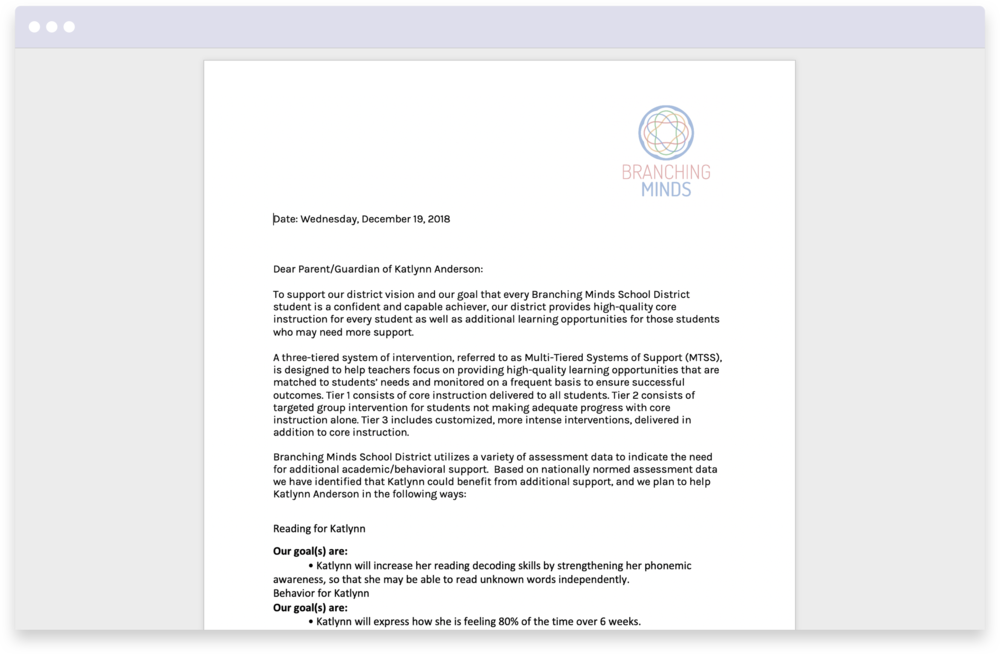 Share progress updates with family communication letters customized with your school's letterhead
Less teacher time, better student outcomes.
MTSS Data Tracker and more — we are a partner.
Getting stakeholder buy-in and successfully rolling out a new program often requires a cultural shift inside a school. When it comes to school-wide intervention, that's even more true—we understand what it takes and we're here to support you from the beginning.
We assess current practices each year, make recommendations for improvement, set up a variety of professional learning opportunities, and monitor teacher usage to make sure you're getting the best results for your students.
"
Branching Minds provides so much more than just a solution to our problem. Branching Minds has illuminated a path forward for developing the foundational systems and processes we need to truly personalize supports for our students. In addition, Branching Minds multiplies our capacity to identify and respond to student needs.
"