In order to help you understand and evaluate the intervention system at each of your schools, we created the Branching Minds Roots Survey, where we examine 7 critical components of effective intervention systems:
Screening for at-risk students

Primary Instruction/Core Curriculum

Intervention Planning

Intervention Implementation

Progress Monitoring

Systems and Infrastructure

Meeting Quality

A 40-minute survey is completed by one representative from each school.
Branching Minds analyzes and compiles the results into a report, scoring each critical component, and outlining a growth plan with action steps for improvement.

We then share and discuss the report with a district representative.

The Roots Report can be purchased on its own, or as part of the implementation of the Branching Minds platform.
Best Practices for Intervention Implementation
It's important to use a consistent and quantifiable framework for evaluating the health of your intervention system.
We help you understand the strengths and challenges of your intervention system at each school.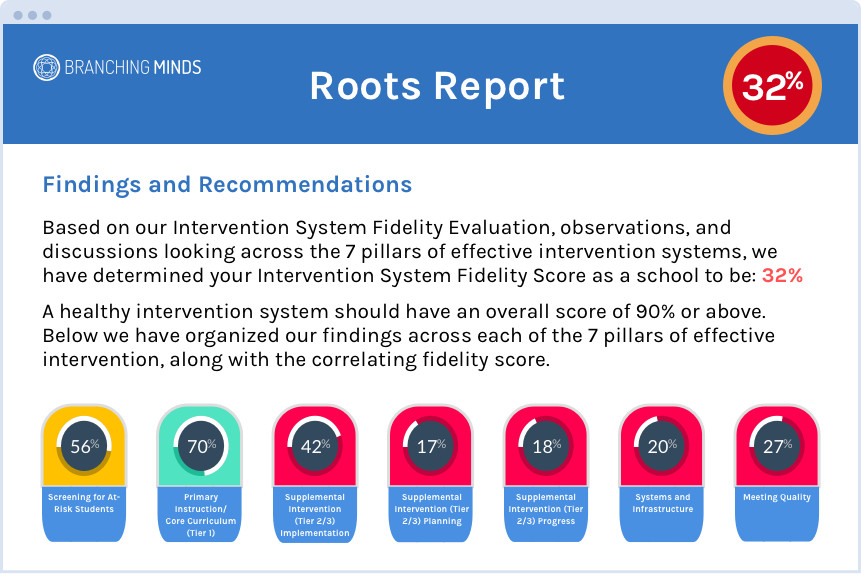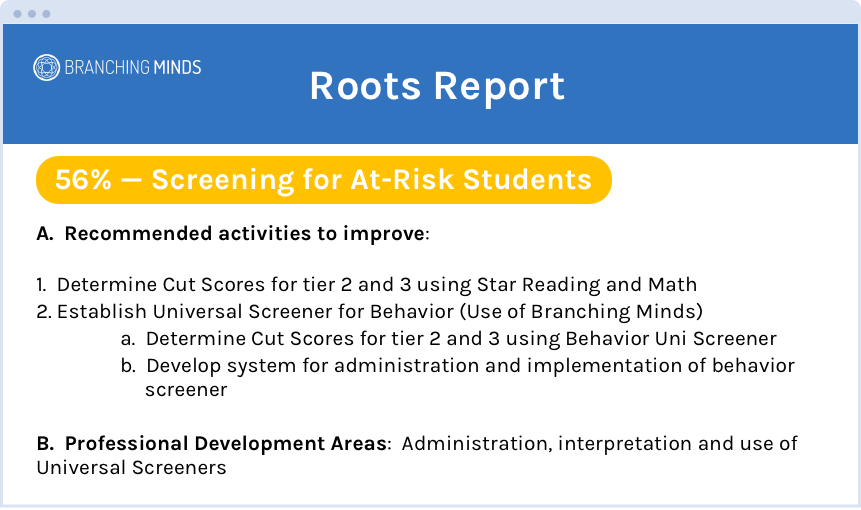 We then identify actionable steps to improve the health of your intervention system.
And measure each school's intervention system growth from year to year.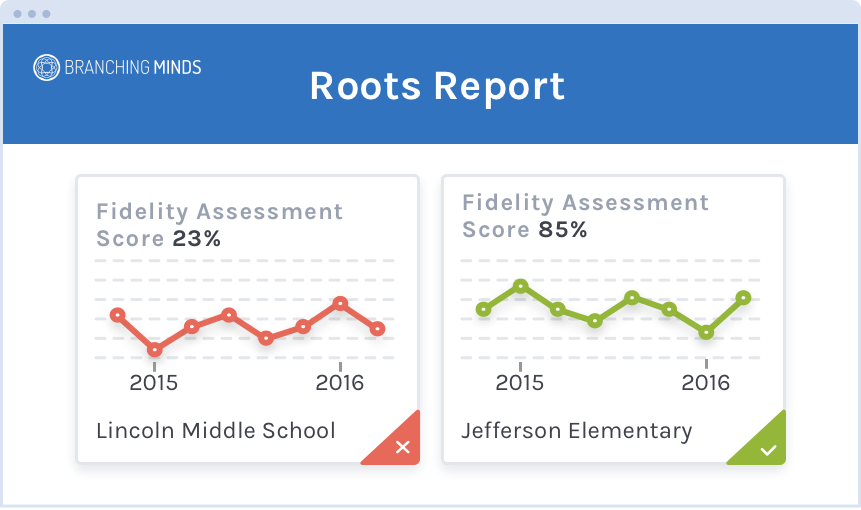 Find out how the Roots Report can help your school