Improving system-level infrastructure is a critical first step to enhancing best practices across any school district's RTI/MTSS practice. The Branching Minds Infrastructure Coaching Package provides school districts with the tools and professional development needed to advance their system to the next level.
The coaching package includes:
A comprehensive needs assessment of the intervention system at each school and across the district

Actionable and achievable recommendations for improvement for each area of need

Professional development and coaching to communicate the value of, and to create the systems for, implementing and continuing an
effective RTI/MTSS practice

Expert guidance throughout the creation of an RTI/MTSS Handbook that records the district's unique structures and protocols
The Branching Minds Infrastructure Coaching Series helps school and district leaders to streamline and improve their RTI/MTSS practice at the system-level, helping them to achieve consistent high-fidelity practice, build capacity for educators, and deliver positive outcomes
for all students.
Coaching Packages Include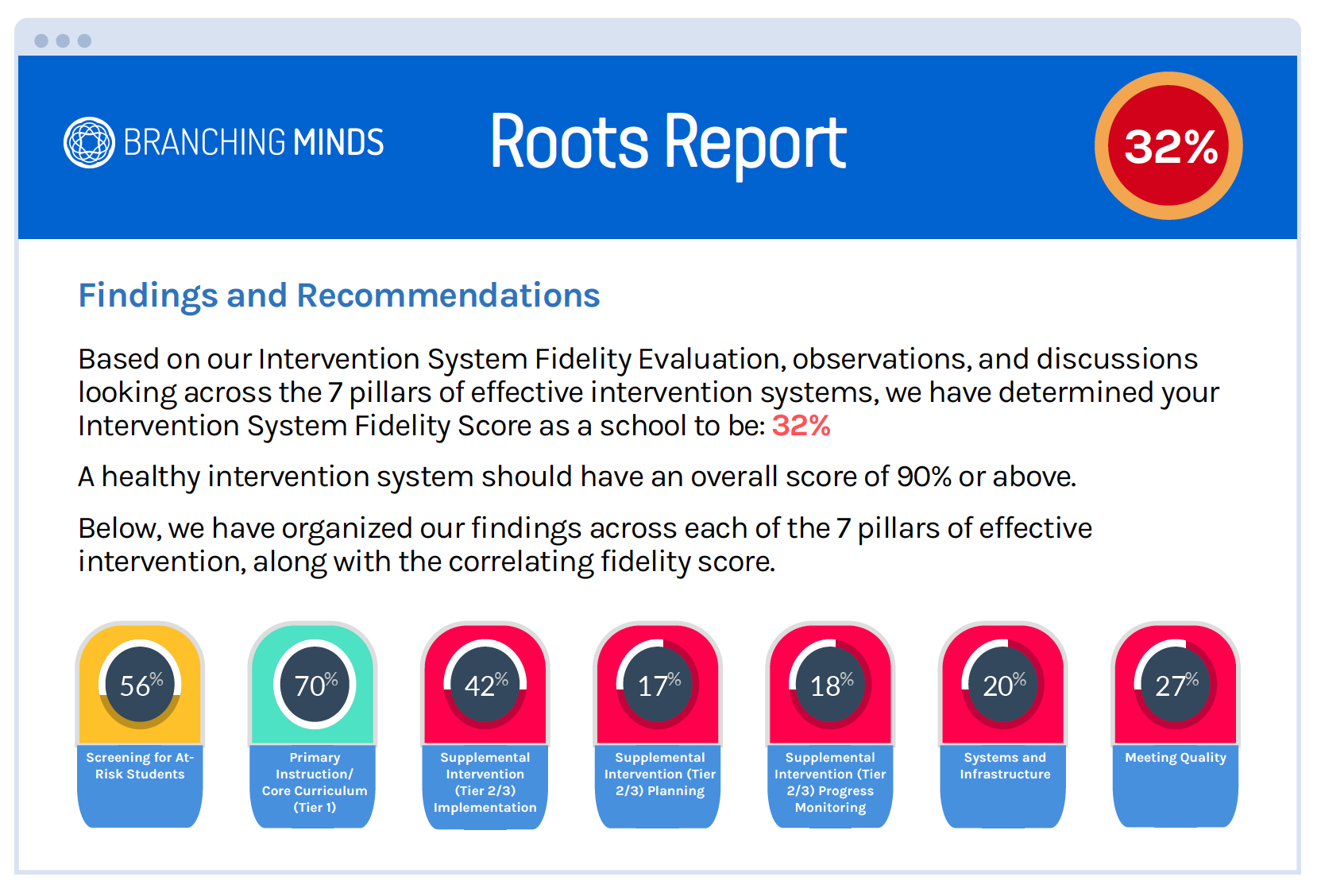 Roots Report

We will assess your current RTI/MTSS practice and
provide a report for each school, as well as supply a district-level aggregate report providing both fidelity scores and actionable improvement steps.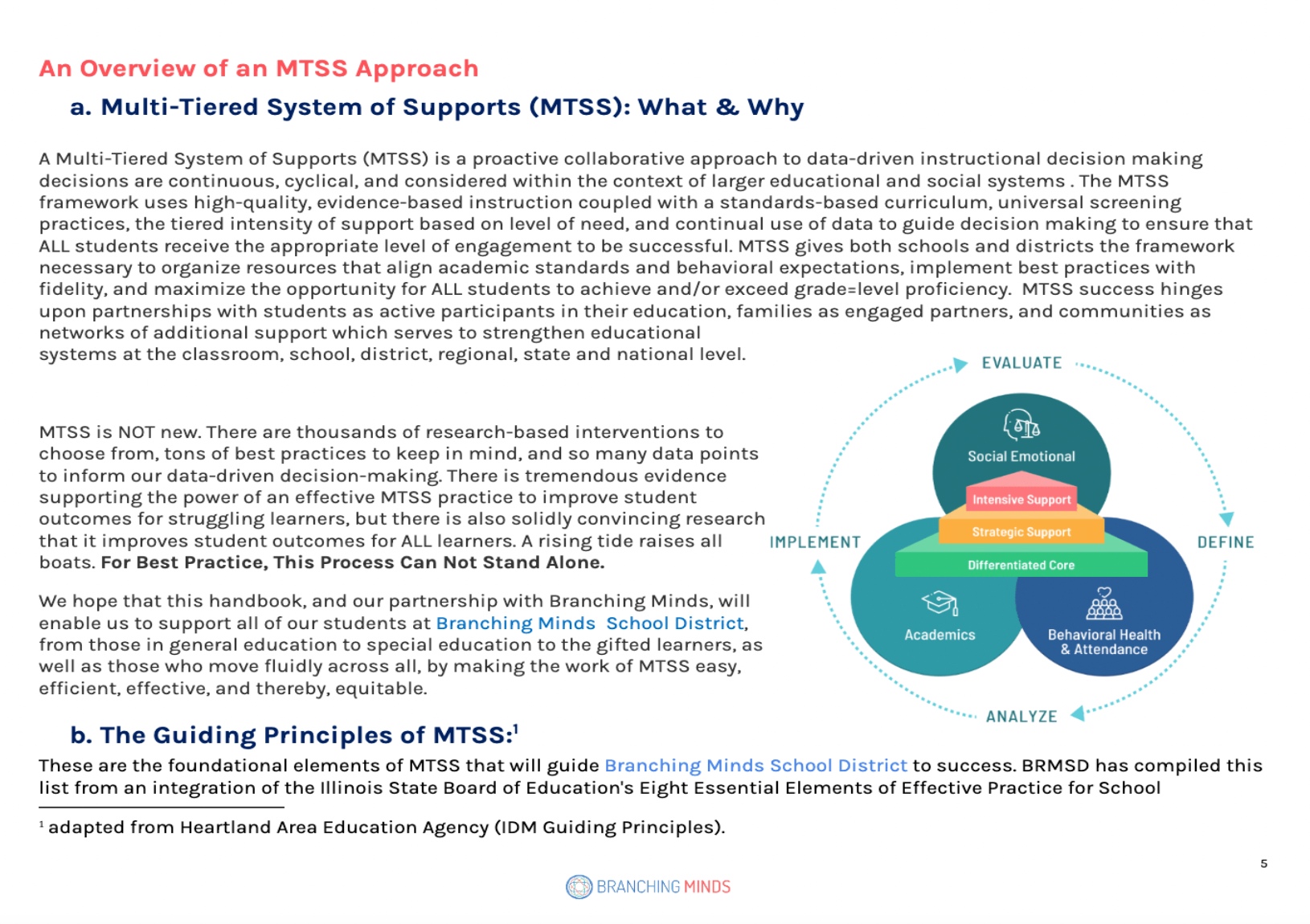 MTSS Handbook

Guided by best practice, our team will work with your district to collaboratively customize an MTSS Handbook and implementation action plan to communicate your district's mission, vision, values, philosophies, processes, and culture.
"
"Branching Minds provided us with models, examples, and ongoing professional development from wonderful coaches who have endeared themselves to our staff with their kind and compassionate demeanors, and have guided us in the creation of a working RTI/MTSS practice that meets our needs."
"
Onsite/Remote Coaching Plan
15 hours coaching, 6 hours editing, feedback
Pre-Work: Completing the Needs
Assessment Utilizing the BRM Roots
Report or Mobilization Guide
Prior to our first session, your BRM coach will provide all participants with pre-work that will help orient them to the work ahead. The coach will invite participants to complete the BRM Roots Report, an online fidelity survey which assesses school-level RTI/MTSS practice around the 7 critical components of effective intervention systems, as identified by leading academic and educational researchers.
Screening for at-risk students

Primary instruction/core curriculum

Intervention planning

Intervention implementation

Intervention progress monitoring

Systems and infrastructure
meeting quality
In some cases, survey data may require external validation by a BRM coach observing practice, which can be performed virtually. Once this information is collected, BRM will compile the results into Roots Reports that are then shared with school and district leadership. The results are used to understand the baseline RTI/MTSS practice and develop next steps, including identifying relevant stakeholders needed to participate.
"
"As Branching Minds assisted our district with the revamping of our MTSS process, one of the many positive changes included the implementation of SchoolLeadership Meetings. Our communication and conversations are focused, driven with hopes of understanding why students are struggling, and which interventions would best fit the needs of the student. As we continue to navigate through, the Branching Minds team is there every step of the way and we appreciate it!"
"
Activity 1:

Kickoff & Handbook Orientation (up to 2 hours)

During this first session, the district RTI/MTSS committee (up to 25 people) reviews the results of the Roots Reports, discusses current processes, and sets initiative goals and priorities with keys for success. Participants will be introduced to the process and tools used to begin reviewing, editing and/or rewriting each relevant section of an MTSS Handbook.

Homework assignments will be given (~30 min).
Activity 2:

Handbook Working Groups (~5-7 hours)

Work groups will be formed across grade-level bands in order to consider each section of the handbook and its application to elementary through high school. Groups will be tasked, section by section, to set expectations, protocols, responsibilities, and resources required to establish the MTSS practices desired by the district and community.

Homework will be assigned based on the needs of each group and will include collecting and incorporating input from other stakeholders into the recommendations for the district handbook resources, policies, and protocols.
Session 3:

Section Rewrite Groups
(~3-5 hours + additional editing and feedback from an educational consultant up to 6 hours)

With the information gathered from stakeholders, new groups will be formed based on expertise and relevance to each major section of the handbook. These groups will rewrite or edit the sample document to become the aspirational guide for educators, as MTSS becomes the culture of the district.
Session 4:

Creating an Implementation Action Plan (3-6 hours)

In this final session, the BRM coach helps the MTSS team create a support plan for their staff. This includes setting goals for educators, determining measures of success, creating structures to support educator learning and practice, and creating a communication plan to sustain the effort over the first two years of implementation.

This also includes a review of the final handbook and implementation plan with district leaders.
Additional Professional Learning Opportunities
Branching Minds (BRM) offers a variety of professional learning opportunities for states, districts, and schools to ensure instructional leaders, specialists, coaches, and teachers are able to implement RTI/MTSS and the BRM platform with fidelity and maximizes educators' efforts to accelerate learning for all students.
Learn more.
Contact us to learn how Branching Minds can support your district's RTI/MTSS practice
Our Most Recent Blog Posts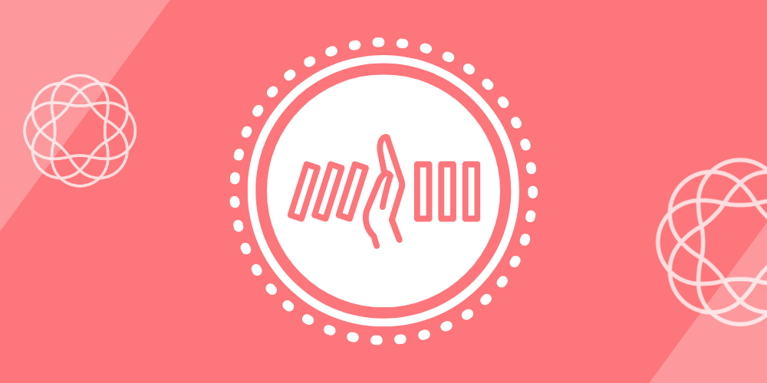 Long story short, MTSS exists to get the right intervention to the right student. Without a great intervention at the heart of it all, the work .