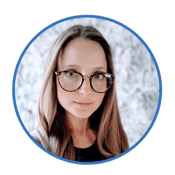 Emily-Rose Barry
VP of Product, Branching Minds
Emily-Rose has worked in Education Technology in roles overseeing Product and Customer Success for the past ten years. Before joining the world of agile software development, she taught reading and writing at every level from early childhood to college, administered special programs for an adult literacy nonprofit, and published short fiction and poetry as a freelance writer. She is a co-founder of ProductTank Buffalo, a local community for networking and professional development.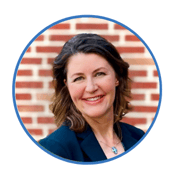 Trudy Bender
Content Marketing Manager, Branching Minds
Trudy is the MTSS Marketing Content Manager at Branching Minds. She previously served as the Coordinator of District Behavior Intervention at Waco ISD, where she facilitated the implementation of a multi-tiered system of supports for behavior along with initiatives to improve school climate and to build teacher capacity in classroom management through peer coaching. She is passionate about helping teachers and administrators to develop a positive, restorative, instructional approach to behavior that reduces disproportionality in discipline while improving social-emotional and academic outcomes for all students. Trudy holds an Ed.S. in School Psychology from Baylor University.
Please note that certificates of attendance will NOT be provided for this video series.