Data-Driven Decision Making
How to Do More, Better with Less
Donna Cross


Director of MTSS and SEL, Evanston/Skokie D65

In this session, seasoned district champion, Donna Cross, shares her experiences moving a large, socioeconomically, and ethnically diverse district forward in its MTSS practice. She will discuss how she utilizes a problem-solving framework at the macro and micro levels to best assess district needs and determine how best to use available resources within a data-based decision-making framework. From a Tier 3 student problem-solving meeting to a district board presentation, Ms. Cross will share effective strategies for enabling change and empowering growth for all stakeholders.
Doubling Down on MTSS
Trent Benjamin


Director of Teaching & Learning, Broken Bow Public Schools

In the game of blackjack, the opportunity to double down increases your initial bet by 100 percent. This vote of confidence is either smart or a risk depending on the probability of numbers. When done correctly, MTSS increases the probability of student success exponentially, and an educator would be foolish not to double down on those odds. During this session, the goal is to share some of our successes utilizing the numbers to stack the deck in our students' favor. We will share the data we believe have been beneficial to make better decisions and, in turn, help our Tier 2 and 3 students make considerable gains. We must make the best decisions through our MTSS process to give our students the highest return on investment. MTSS done correctly is a solid investment and not a gamble.
Secondary MTSS that Makes Sense
Mark Shinn R. Ph.D.


Professor of Psychology and Educational Consultant

MTSS/RTI often doesn't make sense to secondary teachers. This session describes how secondary MTSS is different—from prevention for core content area instruction to screening and progress-monitoring practices—with attention to differentiating and intervening with students who need Treatment versus content area instruction and/or behavioral Support.

ACCESS THE SUPPORTING MATERIAL HERE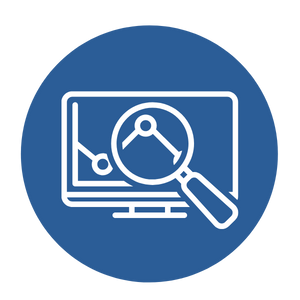 What does it mean to be objective? A panel conversation
District leaders, Pennie Graber of Waco ISD (TX), Patricia McCoy of Okeechobee CSD (FL), and Laurel Dickson of Richardson ISD (TX) along with Dr. Scott McConnell, Professor of Educational Psychology at the University of Minnesota discuss what it really means to make data-driven decisions. In this session, panelists share their perspectives on how to evaluate the quality of data and what data sources are necessary to make informed decisions for student needs. We spotlight successes and challenges the panelists have had in helping teachers adopt a more data-driven approach to supporting students.
Coffee Hour with Dr. Mark Shinn
We invite you to continue the conversation about MTSS, its best practices, and questions that arise when implementing it at the secondary level.
Achieving Equity and Addressing Disproportionality
How to Support English Language Learners within MTSS
Claudia Rinaldi, Ph.D.


Professor of Education, Lasell University

MTSS refers to a recommended framework that organizes instruction and interventions in a data-informed tiered system of support. The goals of MTSS are to ensure that all students have access to the instruction and interventions they need to be successful, as well as to improve special education identification/referral practices. This is particularly important for ELLs who are sometimes placed mistakenly in special education classes (over-identification) or whose learning differences are overlooked because they are learning a new language (under-identification). MTSS can offer a roadmap for problem-solving and finding the appropriate approach for each student.
Leading for Equity
Dr. Lauryn Mascareñaz


DEI Consultant, and Former Director of Equity Affairs, Wake County Public Schools in Wake County, North Carolina.

In order to move equity work from the "team" setting, where only a few members are holding the work, leaders must make intentional and strategic anti-racist shifts. Hear about three leaders from the elementary, middle and high school level who created a more equitable school environment through a systemic approach.
Ensuring Equity in High School Achievement
David Stachowiak

Administrator at Foreman College & Career Academy, Chicago Public Schools

Balssam Malhas

English & ESL Teacher and MTSS Lead, Chicago Public Schools
In high schools, with so many moving parts and even more stakeholders who all carry the intent to make sure ALL means ALL, MTSS proves just as important a framework for student success and equity as in lower schools. In this session, we will hear how an urban high school has reevaluated student needs, been open and willing to explore new structures and practice, and has doubled down on MTSS as the vehicle to assure equitable support for its students and staff.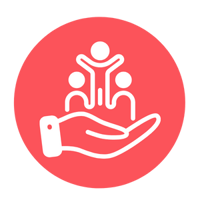 Leveraging Interventions to Achieve Equity: A Panel Discussion
Dr. Steve Rappleyea, Co-president of the New York Council of Administrators of Special Education and Branching Minds thought leader moderates a panel of school district leaders from around the country in discussing the ways that they have addressed DEI using student intervention structures. In this high audience participation event, Dr. Rappleyea invites leaders to share their stories, weaving in questions from audience members with his own.
SEL and Behavioral Health
SEL & MTSS: From Research to Practice
Dr. Essie Sutton


Director of Learning Science, Branching Minds

The field of research on social-emotional learning (SEL) is constantly evolving. It can be challenging for educators to keep up with what the science is saying about SEL in schools. In this session, Dr. Essie Sutton will break down the most recent and impactful scientific findings related to SEL and demonstrate how to translate these results into effective SEL practices within and MTSS framework. Discussion topics will include SEL assessment, effective implementation strategies, and identifying evidence-based programs and approaches that impact students' social-emotional competencies and well-being.
MTSS & SEL: From the Ground up
Lauren Schutz, EdS/NSCP


Professional Services Manager, Branching Minds

When championing initiatives at the school and district level, sometimes it feels like we have to break down old broken systems and rebuild. Others liken significant changes to "building a plane as you fly it." In this session, one school psychologist shares lessons learned when not only building an MTSS from the ground up but also integrating Social Emotional Learning within that framework. Ms. Schutz will candidly discuss the many mistakes she made along the way as well as the "little victories," and she looks forward to sharing them with you!
Embedding SEL into a Behavioral Framework
Tricia Skyles
Educational Consultant, Safe & Civil Schools
The STOIC Framework was built based on the idea that five distinct variables are used to create and refine a system. Social-emotional learning is easily embedded through the effective use of this framework on campuses and in classrooms. If the purpose of social-emotional learning is to develop the knowledge, skills, and attitudes needed for success in school, work, interpersonal relationships, and personal wellness, a framework such as STOIC is critical to guide our decision-making in building a system of support.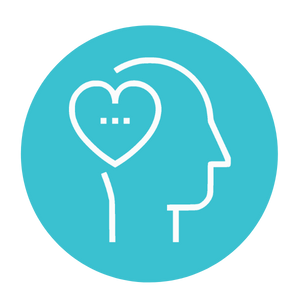 Perspectives on Social-Emotional Learning Implementation: A Panel Discussion
Panelists Brandon Frame of The Urban Assembly (NYC), Lyndsey Killilea of Lowell Public Schools (MA), and Matt Smith of Humble ISD (TX) along with Aperture Education's Lisa-Anne Williams bring their perspectives on social and emotional learning implementation. They also share how they've overcome challenges related to buy-in at all levels, training staff, and more. This discussion was interactive with attendees directing the discussion topics throughout the session.
MTSS: Integrating Academic, Behavior & SEL Instruction and Supports to Ensure Equitable Outcomes for ALL Students
Dr. George M. Batsche
Professor and Co-Director of the Institute for School Reform at the University of South Florida
Big Ideas in MTSS Implementation
Mark Shinn, Ph.D.
Professor of School Psychology and Program Coordinator at National Louis University
Early efforts for the education innovation that became MTSS began in the late 1970s and many lessons have been learned along the way that contributes to successful implementation. This keynote highlights "big ideas" and essential understandings that are critical to ensure MTSS is research-based AND practical.