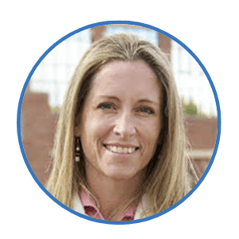 Tessie Rose Bailey, PhD
Dr. Tessie Rose Bailey is Principal Technical Assistance Consultant at American Institutes for Research. Her primary responsibility is providing high quality technical assistance and professional development in data-based individualization (DBI) within MTSS/RTI to states, districts, and institutions of higher education though several national centers: National Center on Intensive Interventions (NCII), Collaboration for Effective Educator Development, Accountability, and Reform (CEEDAR) Center, National Center for Systemic Improvement (NCSI), and College and Career Readiness and Success Center (CCRS).
Dr. Bailey has worked with the Wyoming Department of Education for the last four years to support implementation of DBI and MTSS in targeted sites. She is a former special education teacher, professional development provider, and faculty member with extensive experience in special education law and policy, data-based individualization, data-analysis for program improvement, and MTSS/RTI implementation. She has provided special education and MTSS/RTI support and professional development to practitioners and leaders in 43 states.
She completed her Ph.D. at the University of Utah in special education curriculum and assessment and post-doctoral work in RTI/MTSS and transition at Lehigh University's Center for Promoting Research to Practice.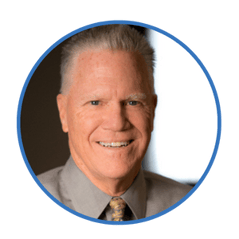 George M. Batsche, EdD, NCSP
Dr. George M. Batsche is a Professor and Director Emeritus of the Institute for School Reform at the University of South Florida. He is Co-Director of the Florida Statewide Problem-Solving/Response to Intervention Project for

the Florida Department of Education. In addition, Dr. Batsche co-directs the Student Support Services, Shared Services Network and Coordinated Student Health Projects for the Florida Department of Education.
In the past 15 years, Dr. Batsche has received more than $30 million dollars in grants from the U.S. Department of Education, Florida Department of Education and private foundations. The majority of his work has focused on systems of implementing academic and behavior interventions for at-risk students.
Dr. Batsche's experience includes work as a

university professor and researcher, school psychologist, district-level administrator, building principal and consultant to school districts and state agencies regarding implementation of problem-solving/response to intervention. Dr. Batsche is a co-author of the book, Response to Intervention: Policy Considerations and Implementation (2005), "Response to Intervention: Competing Views" in the journal, Assessment for Effective Intervention (2006), and "Statewide Implementation of Problem-Solving/Response to Intervention: The Florida Initiative" in the book The Handbook of Response to Intervention: The Science and Practice of Assessment and Intervention (2007).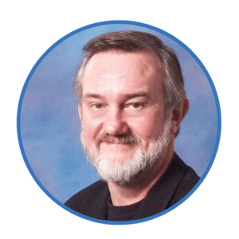 W. Alan Coulter, PhD
Dr. Coulter is a licensed psychologist and organizational development consultant (Directions & Resources Group) providing technical assistance, professional learning, and executive coaching in school improvement. For more than 52 years, Alan has been an educator involved in school improvement at local, state, and national levels. Currently, he provides technical assistance in support of a Multi-Tiered System of Supports (MTSS) and improvement of results in special education using principles of improvement science and implementation science to states and local schools. He is keenly interested and involved in the design, implementation, and evaluation of efforts to improve results.
Dr. Coulter is also a Research Associate at the Center for Applied Research & Educational Improvement (CAREI) collaborating with colleagues in program evaluation of Multi-Tiered System of Supports (MTSS), Response to Intervention (RtI), and special education programs. For CAREI, Alan also currently serves on the Intensive Support Team of the Wisconsin Minnesota Comprehensive Center. Alan is a consultant to Com-Link, a firm providing intensive technical assistance to the Michigan Department of Education, Office of Special Education on accountability and improvement of results.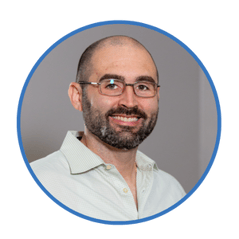 Jos

é

Castillo, PhD, NCSP
Dr. Jos

é

Castillo, PhD, NCSP, graduated with a PhD in School Psychology from the University of South Florida (USF) in 2009. After

graduating, he worked as a program evaluator for the Institute for School Reform at USF and as a school psychologist in the Pasco County School District in Florida.

Currently, he serves as an Associate Professor in the School Psychology Program at USF and as Director of the Institute for School Reform. Dr. Castillo facilitates training, technical assistance and support to school districts to help build capacity for their MTSS. His research interests include evaluating multi-tiered system of supports implementation through a systems change lens, and professional and practice issues in school psychology.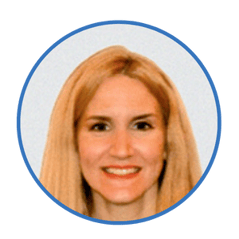 Kelly Justice, MEd
Kelly Justice has served as a Learning and Development Facilitator for the University of South Florida since 2007. She provides technical assistance, training and support to school districts throughout the Southern Region of Florida and has presented at the state and national level on problem solving, multi-tiered systems of support and related topics.

Prior to joining the Project, Kelly was a general education teacher for ten years. She holds a Bachelor of Science degree in Early Childhood Education and Master of Educational Leadership degree, both from the University of South Florida. Kelly is the co-author of the books, RTI and the Classroom Teacher: A Guide for Fostering Teacher Buy-In and Supporting the Intervention Process (LRP Publications, 2006) and Fidelity and RtI: Strategies to Ensure Intervention Integrity in Your Schools (LRP Publications, 2010) and the chapter, "Integrity of Intervention Implementation", in What Do I Do When…The Answer Book on RTI (LRP Publications, 2007).
Meet our Session Presenters
Follow The MTSS Summit on social media using the #MTSSsummit Hashtag! Follow Branching Minds at
@BranchingMinds
for all updates.