A 2-day event full of dynamic and engaging sessions, inspiring and insightful keynotes, and discussion of some of the most impactful practices in MTSS.
The Summit provides an opportunity for attendees to join a national community of practice, share resources and insights with other leaders, and build inspiration and knowledge to take back to their teams and communities.
Call for proposals
Accepting applications until July 15th
The Branching Minds Summit will be an opportunity for the K-12 MTSS community to move forward on a new journey together. We will discuss the recovery and progress of our students, share new ideas, and explore innovative ways of meeting our students where they are, and supporting them holistically.
We will celebrate our diversity and resilience, and collaborate on setting new intentions and charting new paths toward a more equitable, sustainable, and inclusive education. We will ground our discussions in possibility and creativity, and look for opportunities to educate each other, innovate with each other, and advocate for each other.
For this year's summit, we welcome proposals that support and highlight four areas of MTSS (see tracks listed below). We have also listed sample topics within each area for inspiration. If interested, feel free to respond to the call for proposals with the exact topics.
MTSS Is an Umbrella, Not a Train – Supporting ALL Kids
This track will focus on how MTSS is designed to support all students—not just general ed students who are struggling and assumed to be in need of a special education diagnosis—in service of greater and more equitable outcomes.
Sample 1: Core Instruction and Equity

Sample 2: MTSS is not a program
It's All Connected: Academics, SEL, PBIS, and Mental Health
This track will focus on the best practices of MTSS within the domains of Math, Literacy, SEL, PBIS, and Mental Health.
Sample 1: The Science of Math

Sample 2: SEL and Behavior + Community engagement

Sample 3: The Intersection Between SEL/PBIS/Mental Health
Designing Systems That Work: Strengthening MTSS Infrastructure
This track will focus on the infrastructural choices that form the backbone of MTSS.
Sample 1: Creating SMART goals for your district/school-wide MTSS practice

Sample 2: Running an Effective MTSS Meeting

Sample 3: Building your team for MTSS
Managing Change on The MTSS Journey
This track will focus on the change management that's required to develop buy-in, shift mindsets and practice and build capacity at any level of the work.
Sample 1: More with Less - Continuing MTSS in times of resource shortages

Sample 2: Alignment at the District level - making MTSS simple and clear

Sample 3: Using MTSS (data) to Support Teachers
Each presentation will feature a timely session relevant to the track and will give attendees insight into the best practices of MTSS.
Session format:
Note: You can send the attendees into breakout rooms as needed

Availability:
Presenters must be available to present virtually on December 7th, 2022.
Proposals review:
The 2022 Annual Summit Committee will make selections based on how the proposal aligns with the Summit's main theme, the relevance of the presentation to the tracks and topics mentioned above, and the presenter's perspective and experience in the field.
Session length:
All sessions will be 50 mins long.
Technology to be used:
All sessions will be run through our events platform Hopin.
If selected to present, you will be provided with advice for creating your presentation, so it's engaging and informative. A standard Google slides template will be provided.
Submission deadlines:
The deadline for submission is July 15th. You will be notified by email by August 1st if your proposal was rejected or accepted.
Key dates: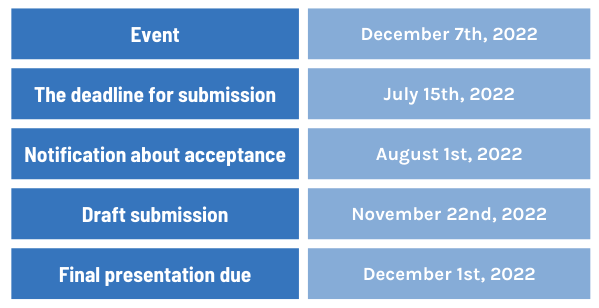 Discounts
Group discounts:

Planning to roll deep at the BRM summit? If you're part of a group of ten or more people who will be attending the summit, you are eligible for a 20% flat rate group discount. Discounts will be based on the most up-to-date pricing. Please email us at summit@branchingminds.com to get started.
Branching Minds Partners discounts:
If you are from a Branching Minds district partner, please reach our to your customer success representative and you will get access to a 15% discount code.
The Experience
We recognize that our attendees range from teachers to principals and district leaders, from folks just starting to think about MTSS to those implementing robustly. We also know that teams want to learn how to use data to inform their decision-making better; they're more interested than ever in achieving equity and addressing disproportionality; and they recognize the need for social-emotional learning for both kids and adults alike.
To help you navigate our sessions, we've created four clear learning pathways that we hope will make building your agenda a bit easier.
MTSS is an Umbrella, not a Train – Supporting ALL Kids:

This track will focus on how MTSS is designed to support all students to ensure no students fall through the gaps. In the past, intervention has been reactive, where students are flagged for intervention due to a failing grade. MTSS creates a cohesive system of support that proactively delivers differentiated core instruction, targeted, research-based interventions, and ongoing data collection. Students do not need to wait to receive intervention based on a criteria checklist but receive timely intervention to help them meet learning goals quickly.

It's All Connected: Academics, SEL, PBIS, and Mental Health :

This track will focus on the best practices of MTSS as it supports the Whole Child. MTSS provides strong academic core instruction to help students meet grade-level expectations and become lifelong learners, but a student's growth is not limited to just academics. MTSS also supports social-emotional learning, positive behavior, and mental health. This track will examine best instructional practices in academics, with an emphasis on math instruction, but will also examine the complexities of SEL, PBIS, behavior, and mental health.

Designing Systems That Work – Strengthening MTSS Infrastructure :

As a system-level framework, MTSS requires clear leadership and vision to implement a strong and continuous MTSS practice. This track will focus on the infrastructural choices that form the backbone of MTSS. At the infrastructure level, this means creating goals to drive improvement and measure impact on student success and creating strong MTSS teams to provide leadership and guidance education staff.

Managing/Leading the Change to MTSS:

New initiatives can quickly fail if they are not implemented with strong fidelity. This track will focus on the change management of implementing MTSS at the district level. In these sessions, participants will learn how to develop strong staff buy-in, help stakeholders shift their mindsets and practice to better support students, and build MTSS capacity at all levels.
High Level Agenda Preview

About last year's summit
Last year's summit was our first summit, and certainly not our last.
The event featured 12 sessions from top-notch MTSS experts and practitioners, and 3 keynotes by
renowned researchers and thought leaders in the field. During the event attendees got the opportunity to
Learn new best practices within data-driven decision making, achieving equity and addressing disproportionality and SEL & behavioral health.

Glean insights and inspirations from three of the top academic experts within the MTSS field, as well as district leaders who have achieved success within both primary and secondary settings.

Connect with other educators equally passionate about this work to support all students holistically.

"
Thank you so much for putting together the MTSS Summit. My team learned so much from all of the wonderful presenters - in fact our high school MTSS Leads are meeting next week to digest all the information that we took in, reflect on this past semester and plan for next semester using the knowledge that we gained.
"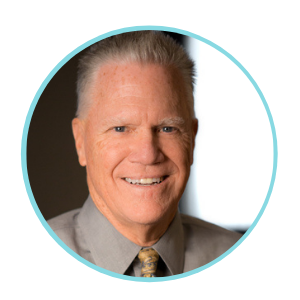 George M. Batsche, Ph.D.
Professor and Co-Director of the Institute for School Reform at the University of South Florida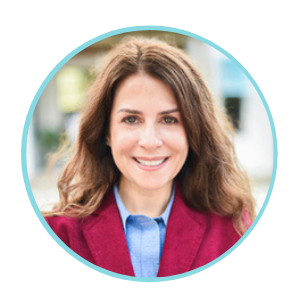 Amanda VanDerHeyden, Ph.D.
Author and speaker
Founder of Spring Math
Mark R. Shinn, Ph.D.
Professor of School Psychology and Program Coordinator at National Louis University
Follow The MTSS Summit on social media using the #MTSSsummit Hashtag! Follow Branching Minds at
@BranchingMinds
for all updates.