Studying Success in MTSS Implementation and Academic Outcomes During the Pandemic Years: Four School District Case Studies
Following the beginning of the COVID-19 pandemic in 2020, schools faced several challenges as they dealt with the transition to remote learning as well as the trauma, increased isolation, and learning losses experienced by students. We identified four district partners who were eager to improve their Multi-Tiered System of Supports (MTSS) practice in order to better support their students during this difficult time. Our team was interested in understanding if districts were able to implement the core components of a successful MTSS practice during the pandemic years and if their use of the Branching Minds platform was associated with growth in student achievement.
The following case study highlights how Broken Bow School District leveraged the BRM platform to identify students needing additional support, use data to guide decision-making and problem-solving, and develop targeted intervention plans using evidence-based interventions and supports. The results also show significant gains in Reading and Math performance for students supported with intervention plans through the BRM platform. Below we discuss Broken Bow School District's successes and plans for further developing their MTSS practice. (The other case studies are linked below.)
Introduction and Implementation
Broken Bow Public Schools (BBPS) began their partnership with Branching Minds (BRM) in the spring of 2021. Before using BRM, Broken Bow did not have a strong Multi-Tiered System of Supports (MTSS) practice with no structure for implementation and very few interventions and fidelity checks implemented. The district was looking for a complete MTSS solution that combined student data with intervention planning. They also wanted to dig in deeper to the reports provided by BRM. Each school had a leadership meeting three times a year to look into the tier results across the district and analyze data from each school, grade level, and demographic subgroup. There was a focus at the district on understanding how they were doing with MTSS and tracking growth at the district and school levels.
Preliminary Outcomes
Since starting with the platform in the spring of 2021, Broken Bow has achieved the following:
Developed intervention plans for
20%
of their student population, using a high proportion (87%) of evidence and research-based supports

Identified levels of tiered support in reading and math for over
95%
of students

Have heavily utilized the BRM reporting features to


identify tier movement and

student growth
in reading and math (see details below)
Identifying Student Growth in Reading and Math
The district used the Tier Movement Report to evaluate the fidelity of Tier 2 support for reading. After one semester, half of students who were previously identified as needing Tier 2 support showed improvement and were identified to need only Tier 1 support. This reinforces the effectiveness of the support being provided to students identified as needing Tier 2 interventions for reading at the beginning of the school year.

The district also used the Benchmark Growth Report to see how their students overall were improving in their NWEA MAP assessments from fall to winter. There was overall growth in Math percentiles across the fall semester. The reports were also used to identify specific trends and needs across campuses and grade levels. For example, the MTSS leadership team noticed that their 5th-grade students were not meeting grade level expectations for Reading in the fall, and they were showing a downward trend from the previous year. In response to this need, the grade level team made sure that each student identified as needing Tier 2 or 3 support was assigned one of three high-quality, evidence-based interventions: REWARDS, Corrective Reading, and Reading Mastery. Those plans were developed and tracked using the BRM platform. One year later, 5th-grade students had shown growth overall in their assessment scores, and 80% of students were meeting grade-level expectations.

Conclusion and Next Steps
Broken Bow Public Schools showed many indicators of strong implementation during their first semester implementing the BRM platform. They used student data to identify students needing targeting and strategic support, which is a critical first step in any successful MTSS practice. The results from the reports provided on the platform are also promising signs of their work having a direct impact on student outcomes.
The district plans to continue using BRM to identify students needing support, build out intervention plans, and monitor progress and growth across campuses, grade levels, and individual students. They also plan to use one of BRM's newest features, the Early Warning Indicator Report, to help identify high school and middle school students who are at risk of not graduating, based on their attendance, suspensions, and course failures. Next year they will also be implementing the DESSA through BRM, which is an evidence-based social-emotional competency screening tool. Their goal is to use this data to incorporate SEL into their MTSS practice and develop a more holistic understanding of student success and well-being.

With the Branching Minds partnership, we are gaining both a thought partner who will help us enhance all of our MTSS practices, structures and approach, and a platform that will help make the work easier and more efficient for all ofour educators at CMS - from classroom teachers and support staff to school and district administrators
- Dr. Frank Barnes Chief Accountability Officer at Charlotte-Mecklenburg Schools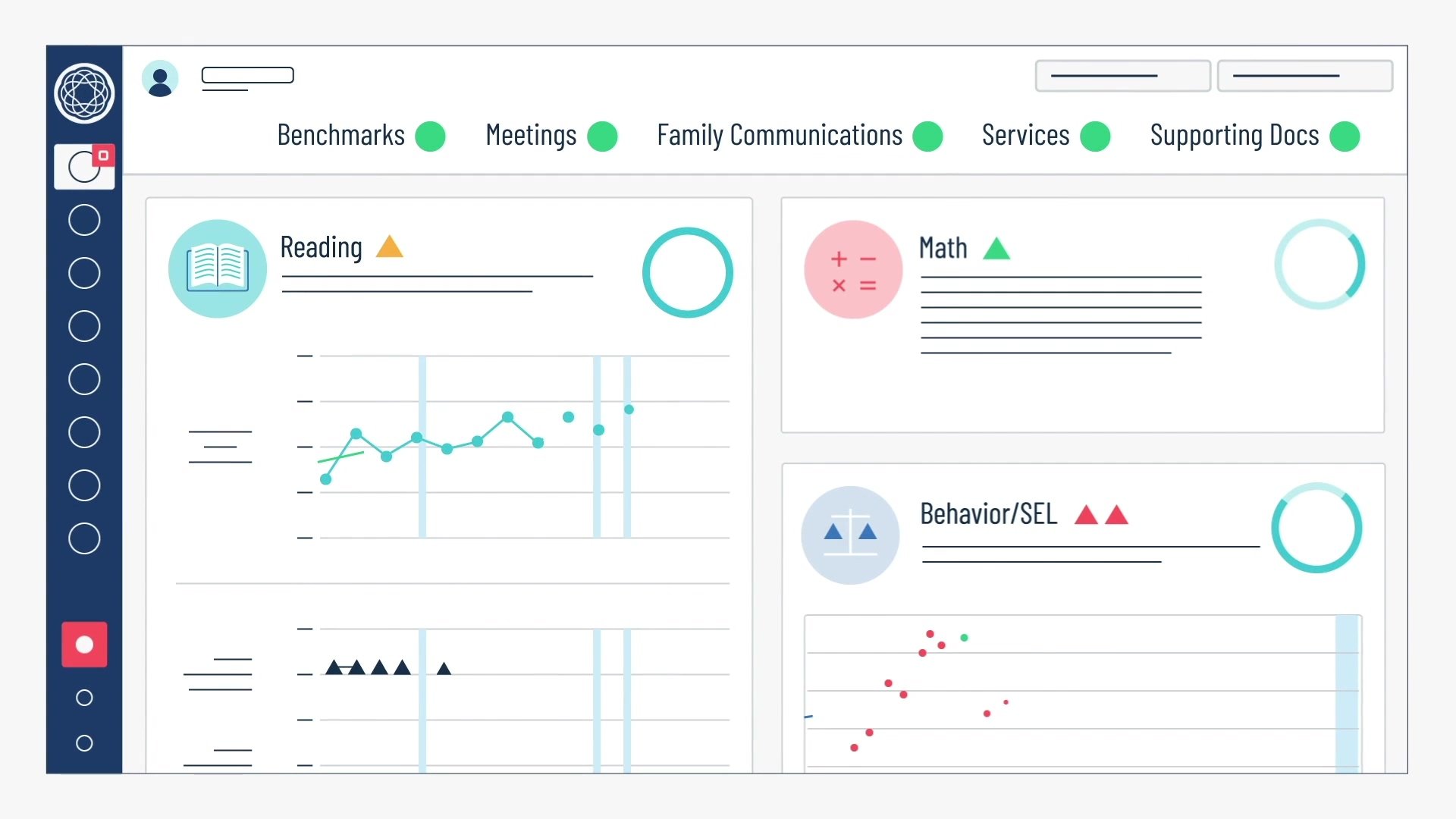 Save teachers time and effort
The Branching Minds platform enables teachers to find streamlined documentation, automate data ingestion from multiple sources, improving the efficiency of preparing for problem-solving meetings. Additionally, the platform provides data visualizations, collaborative input, and holistic student view, improving the quality of the problem-solving conversation during meetings.
"
As educators, we have seen a lot of programs come and go. We have been part of different initiatives. I can honestly say, in my 23 years, this has been the best program that I have taken on in a district because it really does improve students' learning.
"